There's a deep history of foot reflexology in Taiwan. Our staff has been trained of the famous technique that was developed by Father Wu Ro-Shih, a Swiss missionary to Taiwan since 1970s. We provide more than just a place to relax, our goal is to bring wellness through our advanced techniques to our clients.
---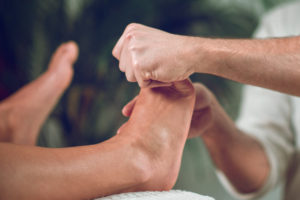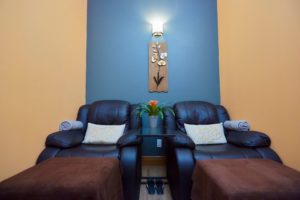 What is Foot Reflexology?
There are system of zones and reflex areas that reflects an image of the body on the feet. Through applying pressure on specific points and zones, the technique stimulates the reflective part of the body bringing restoration holistically.  The technique can help to increase blood circulation, to regulate Qi, to bring deep tissue relaxation and to improve sleeping quality
There has been similar practices documented in the histories of China and Egypt. Reflexology has gained much of its fame in the 70s through the technique developed by Swiss Missionary Josef Eugste (Father Wu Ro-Shih) in Taiwan.
Benefits of Foot Reflexology
Foot reflexology has calming effect on the nervous system which can help reduce pain symptoms in various area on the body.  It helps relaxes the whole body releasing tensions and increases blood circulation balancing Qi.
Furthermore, the technique has been found to help regulate endocrine glands normalizing metabolism.  It brings great improvement to the overall wellness of the body benefiting our immune system.